Award Winning Butcher in Aylesbury
We offer a friendly, honest service with quality cuts of meat from local Buckinghamshire suppliers and the best of British farm produce, and stock select meats and charcuterie to give you the finest foods from around the world.
Please ask for anything you want – if we don't have it, we can get it. Traditional cuts of meat, or something special, we are here to serve. If you are planning a picnic or party, we are always happy to make up Deli Platters or Cheese Boards to suit your taste. Please ask in the shop or contact us for more advice.
Shop Now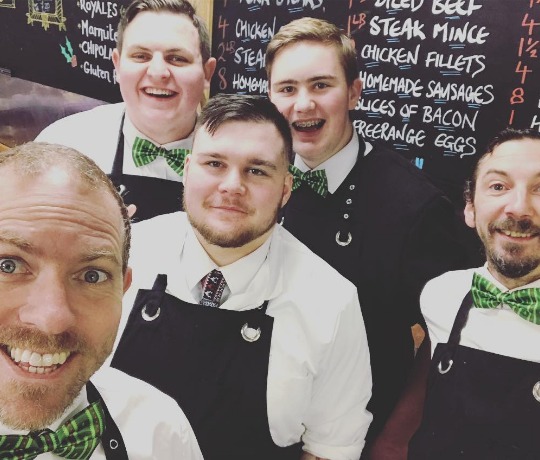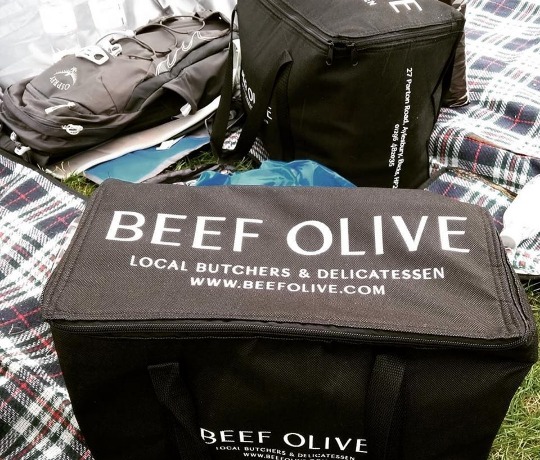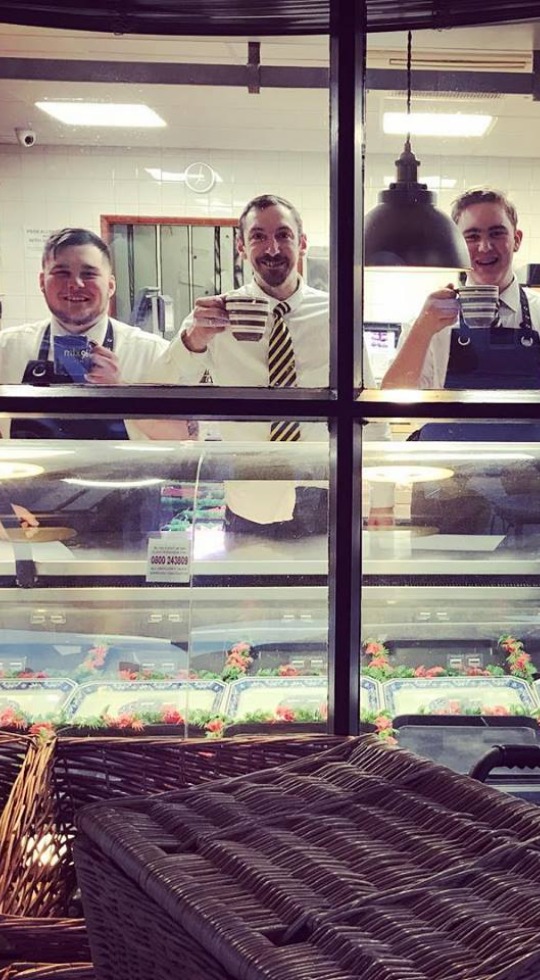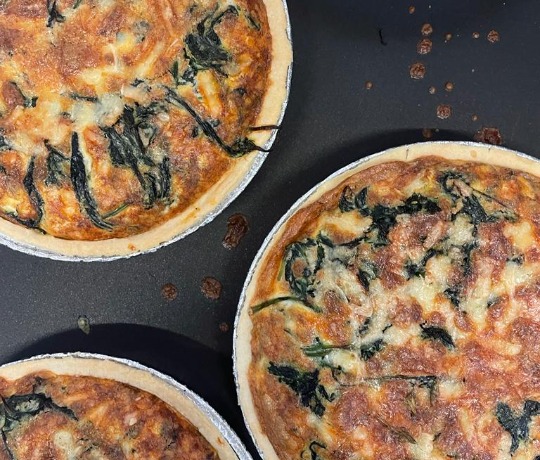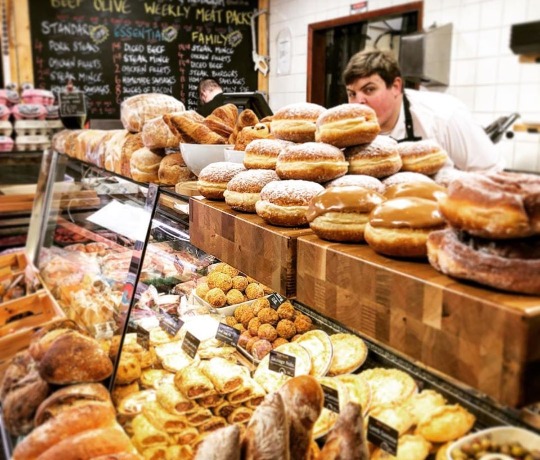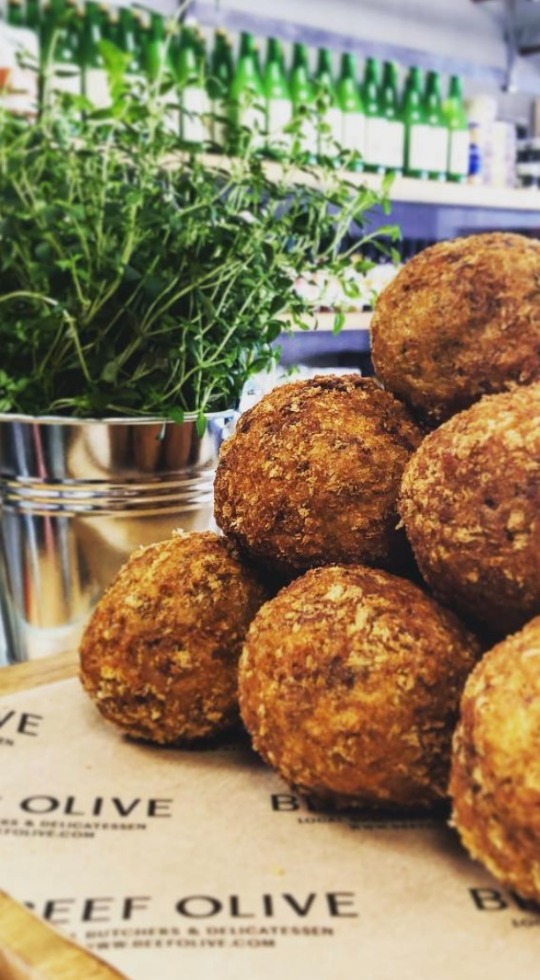 Butcher & Artisan Deli
Beef Olive's delicatessen has a delicious selection of cooked meats, pies, tarts, olives, cheeses and prepared foods. We pride ourselves on preparing and cooking most of these delicacies fresh daily at the shop.
This includes boiling our hams, roasting our joints, baking our pastries and crafting our famous Beef Olive Scotch Eggs.
Shop Now
Meet Our Team
There has always been a butchers shop in some form or another in Parton Road. In 2016 when it looked like the community might be losing its butcher's for good Beef Olive was established by local boy Tim Harwood. Having worked in the food and drinks industry for much of his professional working life Tim believes traditional values, good produce and great customer service should be the core values of the shop. Since then Beef Olive has gone on to win awards and accolades for its sausages, pies, scotch eggs and steaks, and in 2019 Beef Olive came runners up in 'The Best Butcher's shop in Britain' awards.

All this would not be possible without an amazing team of staff and butchers:-
Harry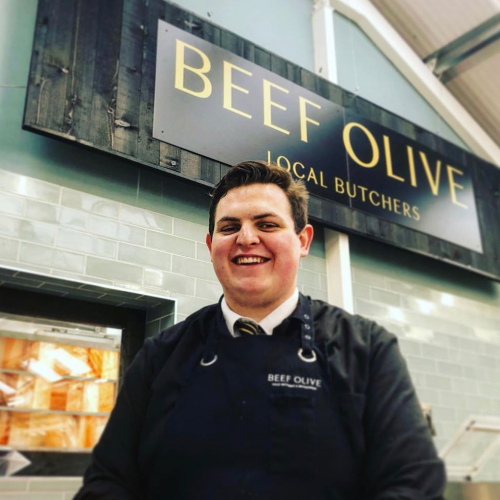 Harry is the face of Beef Olive. Everyone loves to chat to Harry. After completing his apprenticeship in butchery at Beef Olive in 2018, Harry is a permanent fixture and great asset to Beef Olive He looks forward to welcoming you at the shop.
Lawrence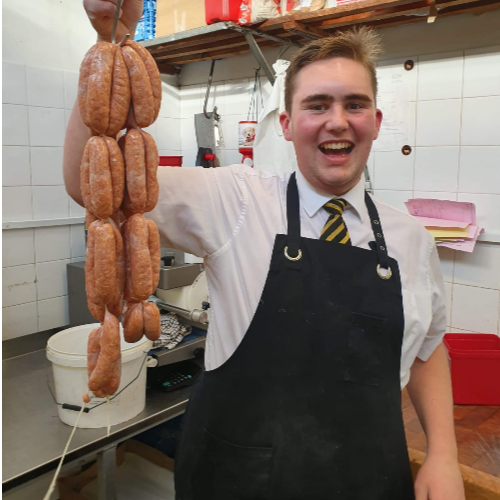 Lawrence joined us having completed his school work placement at Beef Olive. He has now almost finished his butchery apprenticeship and is definitely a keeper! Lawrence has a great work ethic and goes the extra mile to look after the customers.